If you are interested in careers in finance then consider following Investment 2020 through Twitter. They share information about open events at leading Investment Banking companies amongst other things and potentially work experience placements too. Their web site is https://investment2020.org.uk/ and they are offering events over half term. Very short notice, sorry, just seen it!

TODAY, KPMG are launching a range of apprenticeships (KPMG 360 Degrees) and work experience opportunities (KPMG Discovery). Follow this link to their apprenticeship page.
www.kpmgcareers.co.uk/apprenticeships
If you are available please consider spending a few hours at Skills London on the 24th or 25th November, you will find the largest number of apprenticeship providers under one roof.
and remember the Apprenticeship Exhibition on 24th and 25th November www.skillslondon.co.uk at ExCel
Earlier this summer the year 12 biology students visited the Amersham field studies centre to carry out different sampling techniques in woodland and in open ground.  The data obtained was analysed using several different statistical methods.  The weather was kind and we had a good day practicing techniques that could be examined in the A level exams next year.
This slideshow requires JavaScript.
A huge thank you to year 12 who have been bringing in items on a weekly basis to support the local charity Alternatives which offers support to young families and to people who have had experienced a miscarriage offering them counselling. It is great to see our pupils recognizing the plight of others and being so willing to offer help and support. They are truly putting into practice the teachings of the Gospel's Lk 6:31 "Do to others as you would have them do to you."
."
This slideshow requires JavaScript.
Staff and students (who are not on the school's network) can watch the speeches by clicking HERE.
Voting for staff, and students in Years 11, 12 and 13 takes place in the Sixth Form Common Room during TCT, break and lunch on Friday 24th March.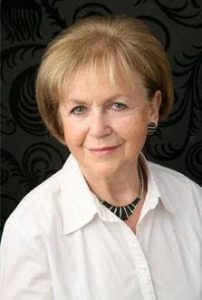 On Friday 27th January, some Y13 and Y9 students were lucky enough to listen to a live webcast from Holocaust survivor Mala Tribich. This was an event in which over 500 schools were involved, not just in the UK, but globally. Mala told the emotive story of her life in the Jewish Ghetto and later in two different concentration camps. The students found the experience very moving, especially the story she told of her cousin who went missing and Mala never found out what happened to her. Y9 ended the session by saying their main message to others is for everyone to appreciate how serious the Holocaust was and how it should be remembered today.
Thank you to everyone who supported 13 Theresa and Udayan by taking part in last Friday's Christmas Jumper day.  We raised £423!
Pictures of our winners can be found below:
https://drive.google.com/a/joa.herts.sch.uk/file/d/0B-MUsT3UbT8Zbk44ZTFSdDZUOUU/view?usp=sharing
Most festive forms: 7 Bede and 8 Ward
Individual winners: Year 7: Charlie Baird 7 Clare and Jenna Campbell 7 More
Year 8: Harry McVeigh 8 Bede and Freya Trendell 8 Frances
AND.…Mr Dwamena and Miss Fouhy – joint staff winners!
Thank you all! Merry Christmas and a Happy 2017 from 13 Theresa