MORNING PRAYER
We begin EVERY DAY with our school morning prayer

CLICK HERE FOR MORNING PRAYER DURING ADVENT
Below are a range of resources to use in TCT with form groups.
The resources have been divided into the categories: WATCH & READ.
WATCH contains short video reflections. READ has similar resources but in a format to be read by a member of the class.
---
WATCH
Reflections – Thoughts on Scripture and the Saints
Prayers – Prayers from Catholic Tradition
---
READ
---
OTHER RESOURCES
Meditation | The Examen
At the end of the day, a week, or a half term it is recommended to do an Examen. This is a prayerful reflection of the day, that helps us to grow in gratefulness and learn from the moments that challenge us. You can listen to a version of an Examen Prayer below:
Examen prayers are usually prayed at the end of the day. At other times, pupils should be guided to think back over the day before, the past week or another short period of time.
---
Other Prayers
Recommendations from other staff*
Praying Each Day – Daily Catholic prayers from De La Salle Brothers.
*Please note that if using other resources or a more spontaneous approach to prayer, the School Resource should still be read and a whole-school focus incorporated into the prayer time regularly.
Why we do what we do! Prayer & Worship Policy
Thank you for your support of the Catholic Life of the School
Thank you to all the pupils and staff that participated in the Music departments Winter Concert.
For those that missed it or simply want to re-live the enchanting experience, we hope you enjoy the files below.
Merry Christmas,
Miss Marshall and the Music Department.
World Challenge – Year 11, 12 &13
PLEASE CONFIRM ATTENDANCE AT THE INFORMATION EVENING BY COMPLETING THE FORM EMAILED TO STUDENTS OR VIA THIS LINK: INFORMATION EVENING
Congratulations to Mr Sweeney who managed to cycle from St Joan of Arc School, Rickmansworth to the five cathedrals of Northampton, Nottingham, Norwich, Brentwood and Westminster in 22 hours! Thank you to everyone who donated. It's not too late to donate now!
Donate online at www.virginmoneygiving.com/udayan
or TEXT "UDAYAN" TO "70085" to give £5*
*Standard message rates apply.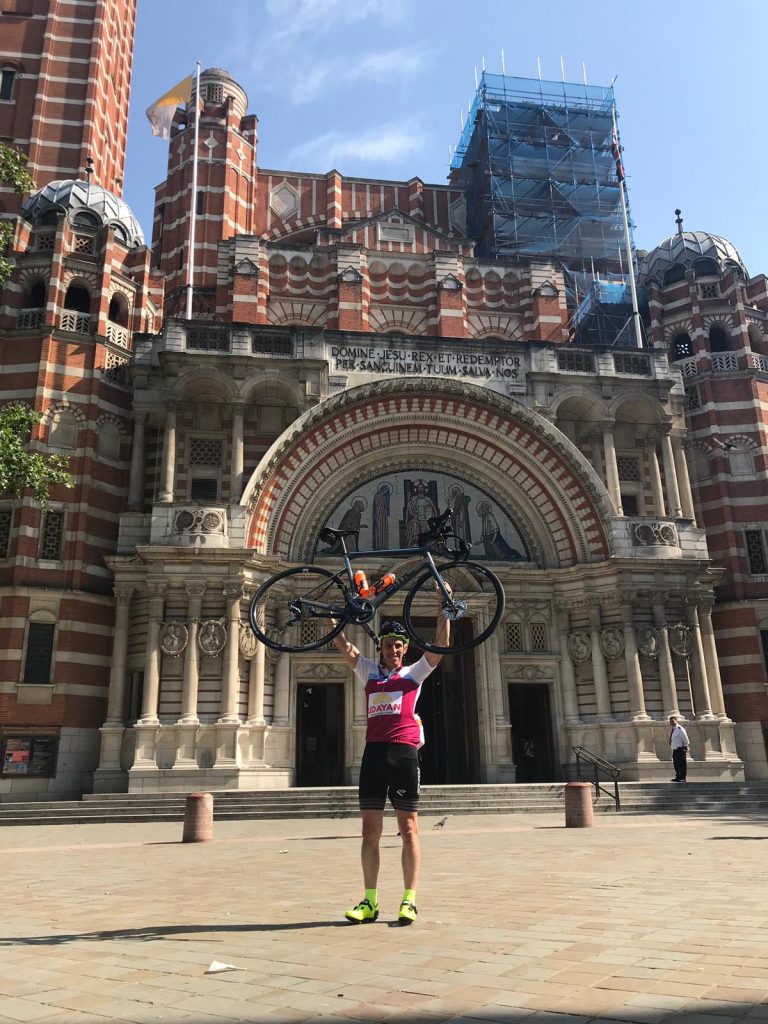 Follow the links to learn more more about this local high tech opportunity
Fabulously informative pack about apprenticeships from #amazingapprenticeships
Andy Wyatt former RAF Pilot and Member of the Red Arrows Display Team
Andy has flown over 16,000 hours on numerous types of aircraft and has a wealth of experience in military, general and commercial aviation. He is a fantastic motivational speaker and a member of the world's only formation aerobatic 'wing-walking' display team, The Breitling Wingwalkers.
Event Details:
Date: Tuesday 25th September
Time: Period 1
Venue: School Hall
If you would like to attend the presentation and learn about Andy's highly motivational career story please complete this Goggle Form and state in approximately 200 words why you ought to be selected. It is necessary for you to provide this evidence on the Google Form as the event is likely to be highly oversubscribed. Your evidence will help determine who will be invited to attend.
Applications must be made on line through this Google Form by Friday 6th July
Thank you
David Ritchie
Careers Coordinator
As part of our new Udayan Connect Project, each form class will be connected to a child at Udayan. During a pupil's time at JOA, they will connect with these children through correspondence and support. We hope that this project will help our own children grow in gratitude for the lives that they have (their material wealth, and also the freedom to live with family) as well as raise much needed funds to enable Udayan continue its work.
Follow the links below to discover more about these children and the Udayan Connect Project:
For more information about Udayan's mission, JOA's relationship and to financially support these children please visit joa-udayan.co.uk/sponsor.